Project

The publication "Theory and Practice in the Game" (Working Title) brings together contributions from theorists and practitioners on the cultural technique of the game. Art historians are represeted as well as the operators of an Indipendent Gamestudios, there is philosophcial discussion with a Gamification Guru and much more. This clash creates new scope of knowledge. With contributions by Horst Bredekamp, Wolfgang Schäffner, Matthias Bruhn, Thorsten Wiedemann, Markus Rautzenberg, and others.
Research

Only an interdisciplinary perspective can cope with the whole scale of issues surrounding the phenomenon of gaming as a cultural technique. The publication is the first attempt to gather heterogeneous contemporary reflections and practices on the subject and to make these different approaches fertile. In this way, the edition is of interest for both: game designers from the gaming industry as well as more theoretically interested readers. This publication brings together articles and interviews on the game's cultural technique. In a second round, each of the participants is given the opportunity to comment on the contributions of all others. These comments are integrated into the publication. This second level opens the primary texts and includes the procedural aspect of all thought and action. This meets the requirement of the processual nature of unfinished room of knowledge.
Results

The topics of the publication range from Virtual Reality to Gamification, from the challenges of making money as a game designer to the question of whether games are a new form of working. Thus, it is interesting for theorists and practitioners in the field of a cultural technique of the game. The publication is to be published in book form. A further electronic publication on the platform IDplus will be strived for.
Project members

Thomas Lilge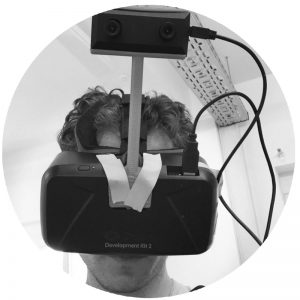 Christian Stein