Project

Sciddle – the Science Riddle is a movie-game project and a card game. The short film tries to motivate the viewer in an interactive way to guess complex scientific connections trough experts. The first film takes physicists into view. A card game was developed based on the film project. Further editions are intended.
Research

The aim of this project is, on the one hand, to communicate complex knowledge in a playful manner and, on the other hand, to make expert knowledge accessible to a broader audience.
Results

Sciddle – the Science Riddle is designed to address scientists as well as interested nonprofessionals

Sciddle is a card game that makes science fun for everyone.






Projektmitglieder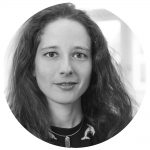 Anne Dippel
Partner

Thomas Klose (HU Berlin)
Dennis Rätzel (Universität Wien)