Projekt

Sciddle – the Science Riddle ist ein Film-Spiel Projekt und ein Kartenspiel. Der Kurzfilm versucht auf interaktive Weise den Zuschauer dazu zu motivieren, komplexe wissenschaftliche Zusammenhänge durch Experten zu erraten. Der erste Film nimmt Physiker in den Blick. Aufbauend auf dem Filmprojekt wurde ein Kartenspiel erarbeitet. Weitere Editionen sind in Planung.
Forschung

Es geht in diesem Projekt zum einen darum, spielerisch komplexe Wissensbestände zu vermitteln und zum anderen Expertenwissen einem breiteren Publikum zugänglich zu machen.
Ergebnisse

Sciddle – the Science Riddle soll Wissenschaftler_innen ebenso wie interessierte Laien ansprechen.

Sciddle is a card game that makes science fun for everyone.






Projektmitglieder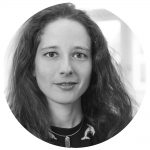 Anne Dippel
Partner

Thomas Klose (HU Berlin)
Dennis Rätzel (Universität Wien)