Project

The survey game is an experimental approach to classical surveys.
Research

What happens if static survey suddenly turn dynamically into a game? Are users motivated to carry out surveys to the end? Can a playful approach create more authentic survey results?
Results

A first prototype of this game has already been developed and has been tested successfully.
Project Members

Thomas Lilge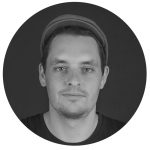 Klemens Reckfort
Partners
HR Pepper