Project

The board game puts the player in the position of a refugee who flees a country with an ongoing civil war in the hope of finding a safe country that will take the player in.
The objective is to reach a safe country and the game focuses on the journey of escape from the beginning to the border of the host country. Digital technology expands the circle of gamers to the connected friends of the players and brings this topic into the discussion with them.
Research

Why do people flee and what does this experience mean for their biography? This question was of central importance during the research phase. A further research question is whether a board game is suitable to increase the understanding of the situation of refugees for the target audience. The examination of the intended effect on the target audience is evaluated by a questionnaires.
Results

"Wescape" is aimed at the local population of countries and regions that take in refugees. The results of the evaluation could help to evaluate the possibilities of using board games for thematizing and communicating complex problems. A prototype was produced and a further development is planned. Both the experiences from the development, especially the research phase, as well as the results of the evaluation are to be published.
Project members

Thomas Lilge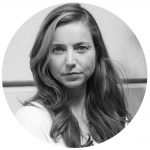 Anika Schultz